Central Reserve Police Force Recruitment 2020 – Paramedical Staff Vacancy 800 Posts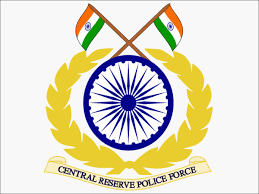 Post Name: Inspector (Dietician)
No. Of Posts: 01 Posts
Salary: Level -7 (44900- 142400)
Education Qualification: B.Sc. (Home Science/ Home Economics) With Nutrition As Subject And Diploma In Dietetics Or Master Degree In Home Science (Food And Nutrition)
Age Limit: 30 Years
Post Name: Sub-Inspector (Staff Nurse)
No. Of Posts: 175 Posts
Salary: Level -6 (35400-112400)
Education Qualification: 12th Class Pass And Passed The Three And Half Years Course In Diploma In General Nursing And Midwifery From A Recognized Board Or Council.
Age Limit: 30 Years
Post Name: Sub-Inspector (Radiographer)
No. Of Posts: 08 Posts
Salary: Level -6 (35400 – 112400)
Education Qualification: Intermediate Or 10+2 With Science As A Subject And Diploma Or Certificate (2 Years Course) In Radio Diagnosis.
Age Limit: 30 Years
Post Name: Assistant Sub-Inspector (Pharmacist)
No. Of Posts: 84 Posts
Salary: Level-5 (29200 – 92300)
Education Qualification: 12th Class Pass And Two Years Diploma In Pharmacy.
Age Limit: 20 To 25 Years
Post Name: Assistant Sub-Inspector (Physiotherapist)
No. Of Posts: 05 Posts
Salary: Level-5 (29200 – 92300)
Education Qualification: Intermediate Or 10+2 With Science As A Subject And Bachelor In Physiotherapy Or 3 Years Diploma In Physiotherapy.
Age Limit: 20 To 25 Years
Post Name: Assistant Sub-Inspector (Dental Technician)
No. Of Posts: 04 Posts
Salary: Level-5 (29200 – 92300)
Education Qualification: Matriculation With Science As A Subject And Two Years Of Dental Hygienist Course.
Age Limit: 20 To 25 Years
Post Name: Assistant Sub-Inspector (Laboratory Technician)
No. Of Posts: 64 Posts
Salary: Level-5 (29200 – 92300)
Education Qualification: Matriculation With Science As A Subject And Diploma Or Certificate In Medical Laboratory Technology.
Age Limit: 20 To 25 Years
Post Name: Assistant Sub-Inspector /Electro Cardiography Technician
No. Of Posts: 01 Posts
Salary: Level-5 (29200 – 92300)
Education Qualification: Matriculation With Science As A Subject And Certificate In Electro Cardio Graphy Technology.
Age Limit: 20 To 25 Years
Post Name: Head Constable (Physiotherapy Assistant/ Nursing Assistant/ Medic)
No. Of Posts: 88 Posts
Salary: Level-4 (25500 – 81100)
Education Qualification: 12th Class Pass And Two-Year Diploma Or Certificate Course In Physiotherapy.
Age Limit: 18 To 25 Years
Post Name: Head Constable (ANM/Midwife)
No. Of Posts: 03 Posts
Salary: Level-4 (25500 – 81100)
Education Qualification: 12th Class Pass And Two Years Diploma In Auxiliary Nurse Midwifery.
Age Limit: 18 To 25 Years
Post Name: Head Constable (Dialysis Technician)
No. Of Posts: 08 Posts
Salary: Level-4 (25500 – 81100)
Education Qualification: 12th Class Pass And Two Years Diploma In Dialysis Techniques.
Age Limit: 18 To 25 Years
Post Name: Head Constable (Junior X-Ray Assistant)
No. Of Posts: 84 Posts
Salary: Level-4 (25500 – 81100)
Education Qualification: Matriculation With Science As A Subject And Diploma Or Certificate Of Two Years Course In Radio Diagnosis.
Age Limit: 18 To 25 Years
Post Name: Head Constable (Laboratory Assistant)
No. Of Posts: 05 Posts
Salary: Level-4 (25500 – 81100)
Education Qualification: Matriculation With Science As A Subject And Certificate Of Laboratory Assistant Course.
Age Limit: 20 To 25 Years
Post Name: Head Constable (Electrician)
No. Of Posts: 01 Posts
Salary: Level-4 (25500 – 81100)
Education Qualification: Matriculation With Science As A Subject And ITI Or Diploma In Electrician Trade.
Age Limit: 20 To 25 Years
Post Name: Head Constable (Steward)
No. Of Posts: 03 Posts
Salary: Level-4 (25500 – 81100)
Education Qualification: Matriculation Pass And Diploma In Food And Beverage Services.
Age Limit: 18 To 23 Years
Post Name: Constable (Masalchi)
No. Of Posts: 04 Posts
Salary: Level-3 (21700- 69100)
Education Qualification: Matriculation Pass And Not Less Than Two Years Experience.
Age Limit: 18 To 23 Years
Post Name: Constable (Cook)
No. Of Posts: 116 Posts
Salary: Level-3 (21700- 69100)
Education Qualification: Matriculation Pass And Not Less Than One Year Experience As Cook.
Age Limit: 18 To 23 Years
Post Name: Constable (Safai Karamchari)
No. Of Posts: 121 Posts
Salary: Level-3 (21700- 69100)
Education Qualification: Matriculation Pass And Knowledge Of Reading And Writing English Or Hindi Or Local Language.
Age Limit: 18 To 23 Years
Post Name: Constable (Dhobi/ Washerman)
No. Of Posts: 05 Posts
Salary : Level-3 (21700- 69100)
Education Qualification: Matriculation Pass And Not Less Than One Year Experience As Dhobi.
Age Limit: 18 To 23 Years
Post Name: Constable (W/C)
No. Of Posts: 03 Posts
Salary : Level-3 (21700- 69100)
Education Qualification: Matriculation Pass.
Age Limit: 18 To 23 Years
Post Name: Constable (Table Boy)
No. Of Posts: 01 Posts
Salary : Level-3 (21700- 69100)
Education Qualification: Matriculation Pass And Not Less Than One Year Experience In A Hotel.
Age Limit: 18 To 23 Years
Post Name: Head Constable (Veterinary)
No. Of Posts: 03 Posts
Salary: Level-4 (25500 – 81100)
Education Qualification: 10+2 With Science (Physics, Chemistry, Biology) And Degree Or Diploma Or Certificate Of Minimum One-Year Duration Related To Veterinary Therapeutic Or Livestock Management.
Age Limit: 18 To 25 Years
Post Name: Head Constable (Lab Technician)
No. Of Posts: 01 Posts
Salary: Level-4 (25500 – 81100)
Education Qualification: 10+2 With Science (Physics, Chemistry, Biology) And Two Years Diploma Or Certificate Course In Veterinary Lab A Technician With One Year Experience.
Age Limit: 18 To 25 Years
Post Name: Head Constable (Radiographer)
No. Of Posts: 01 Posts
Salary: Level-4 (25500 – 81100)
Education Qualification: 10+2 With Science (Physics, Chemistry, Biology) And Degree Or Diploma Certificates Programs In Veterinary Radiography.
Age Limit: 18 To 25 Years
CRPF Paramedical Staff Physical Standards
Male Height: 170 Cm
Female Height: 157 Cm
CRPF Paramedical Staff Application Fee
For Group B: 200 / – & For Group C: 100/ –
No Fee For SC/ST/Female Candidates.
Pay Examination Fee Through Indian Postal Order Or Bank Draft In Favor Of DIGP, Group Centre, CRPF, Bhopal Payable At SBI Bangrasia.
CRPF Paramedical Staff Important Dates
Starting Date For Submission Of Application Form: 20 July 2020
Last Date For Submission Of Application Form: 31 August 2020
Date Of Written Examination: 20 December 2020
---
How To Apply CRPF Paramedical Staff Vacancy 2020
Candidate Should Read The Instructions In This Notice Carefully Before Making Any Entry Or Selecting Options. Candidate Should Supply All The Required Details While Filling Up The Form And Will Have To Paste Their Photograph And Signature. Due Care Should Be Taken By The Candidates To Fill Up Their Application Form Correctly. Incomplete Or Defective Applications Shall Be Summarily Rejected. No Representation Correspondence Regarding Such Rejection Shall Be Entertained Under Any Circumstances.
The Specimen Application Form Is Attached To This Notice. The Application Must Be Submitted By Hand/Post Only.
Interested Candidates May Apply The Prescribed Application Form Along With Photocopies Of All Relevant Documents, 02 Latest Passport Size Photographs And Envelops Mentioning Correspondence Address Send To DIGP, Group Centre, CRPF, Bhopal, Village-Bangrasia, Taluk-Huzoor, District-Bhopal, M.P.-462045 On Or Before 31.08.2020.
Job Location: All India
Official Notification & Application Form : Click Here